So, with a very unpredictable forecast, six hardy bikers set off in a light drizzle for destinations largely unknown - we were going west somewhere, but we were always going to get wet at some point.

Our route is below - through Moira, Gilford, Tandragee, Armagh, Caledon, Aughnacloy, Augher, Clogher (and whats the other one...?), into Enniskillen and out along Lough Erne to Belleek, to great lunch at the Pottery. Heading home took us through Boa Island to Omagh, Cookstown, Ballyronan, Toome and Antrim. I made it 216 miles total today.

Thanks to Derek for leading, and to Aidy, George, Richard and Glenn for a bit of craic along the way. And would you believe, not one single photograph today?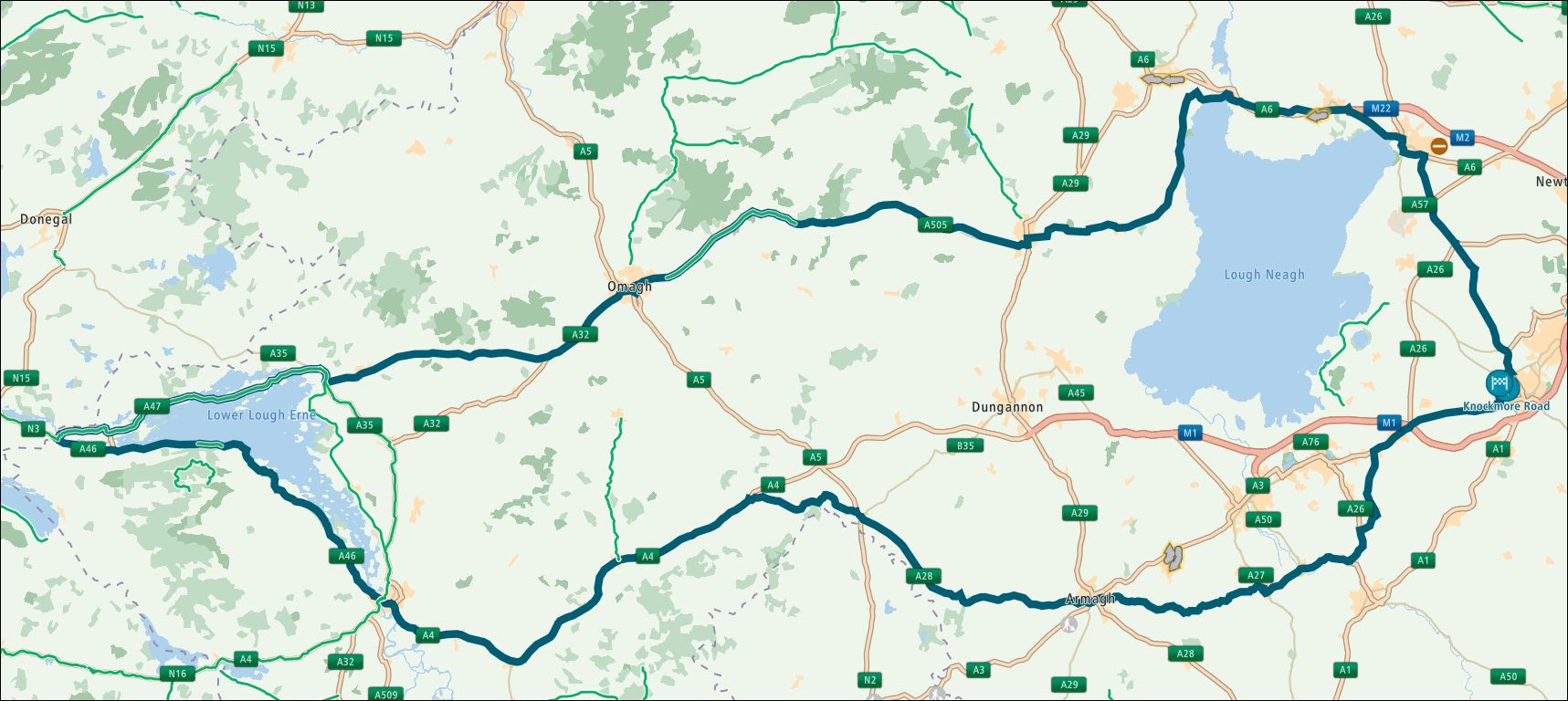 Kenny
| 18.03.2019 |